Steering Committee
The Steering Committee is chaired by Professor Sam Ahmedzai, Emeritus Professor of Palliative Medicine at the University of Sheffield. Dr Steve Wootton – Associate Professor of Nutrition, University of Southampton, is the Deputy Chair.
Members of the Steering Committee are:
Professor Sam Ahmedzai – Emeritus Professor in Palliative Medicine, The University of Sheffield, and NIHR National Specialty Lead for Cancer – Supportive care and community-based research
Dr Kate Allen – Executive Director, Science & Public Affairs, WCRF
Professor Annie Anderson – Professor of Public Health Nutrition, University of Dundee
Dr Helen Campbell – Portfolio Manager for Department of Health Research Networks, Cancer Research, and Clinical Research Facilities
Dr Bernard Corfe – Senior Lecturer, Molecular Gastroenterology Research Group, University of Sheffield (also representing the Nutrition Society)
Professor David Bowrey – Consultant General / Oesophagogastric Surgeon & Honorary Professor of Surgery, University Hospitals of Leicester Foundation Trust
Professor Alan Jackson – Emeritus Professor of Human Nutrition, University of Southampton
Professor Richard Martin – Professor of Clinical Epidemiology in the School of Social and Community Medicine, University of Bristol
Professor Jane Murphy – Professor of Nutrition, Bournemouth University
Anbalakan Paramasivam – Senior Research Funding Manager, Cancer Research UK
Dr Clare Shaw – Consultant Dietitian, Royal Marsden Hospital (also representing the British Dietetic Association)
Professor Mike Stevens – Emeritus Professor of Paediatric Oncology, University of Bristol
Lesley Turner – Patient representative
Professor Martin Wiseman – Medical and Scientific Advisor, WCRF UK
Dr Steve Wootton – Associate Professor of Human Nutrition, University of Southampton
The following organisations and interests are represented on the Steering Committee:
---
World Cancer Research Fund
WCRF champions the latest and most authoritative scientific research from around the world on cancer prevention and survival through diet, weight and physical activity, so that they can help people make informed lifestyle choices to reduce their cancer risk.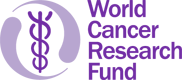 ---
NIHR infrastructure
The NIHR provides the support and facilities the NHS needs for first-class research by funding a range of organisations and institutions. There are currently five of these represented on the Steering Committee, including Southampton Biomedical Research Centre, Royal Marsden Biomedical Research Centre, Bristol Nutrition Biomedical Research Unit and Leicester-Loughborough Diet, Lifestyle and Physical Activity Biomedical Research Unit.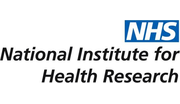 ---
Cancer Research UK
Cancer Research UK is the largest independent funder of cancer research in the world and in 2012/13 directly contributed £351million towards its scientific research programme.

---
Experimental Cancer Medicine Centre (ECMC) Network
The ECMC is made up of 18 Centres across the UK. The goal of the ECMC is to drive the development of new therapies to bring benefits to patients faster. It is jointly supported by CRUK and the health departments for England, Scotland, Wales and Northern Ireland.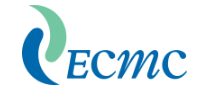 ---
Patients
A patient representative sits on the Steering Committee to provide a voice for patients and help insure that the interests of patients are represented in all that we do.
---
Minutes from Steering Committee meetings
Download the minutes from previous steering committee meetings here: